SSS Info Walk: 10 Questions about SSS
>
What is UF SSS?
We are a supportive community working together towards academic success. SSS is a federally funded TRIO program designed to assist eligible students (*eligibility listed below) with all aspects of college life in achieving their goals and successfully reaching graduation.
How can SSS help you?
We help students reach their goals by offering college success resources such as scholarships, staff and peer mentoring, academic coaching, free workshops, tutoring, leadership opportunities, graduate school trips, graduate exam preparation, and career exploration and graduation preparation along with so much more.
Have any other questions?
We would love to support you in your experiences and growth at UF! If you think SSS would be a good fit for you, please click on the application link or email us at oas@aa.ufl.edu.

Benefits of Being A UF SSS Scholar
Faculty & Staff Support
Academic Advising
One-on-One Tutoring
Student Development Workshops
Faculty Mentoring
Scholarships
Peer Mentoring
Networking
Graduate School Planning
GRE Prep Courses
Textbook Resource Library
Entrance Exam Review Material (LSAT, MCAT, PCAT, etc.)
Technology Hub
Financial Planning & Budgeting
Cultural Exposure
Campus Engagement
Career Planning
Conference Travel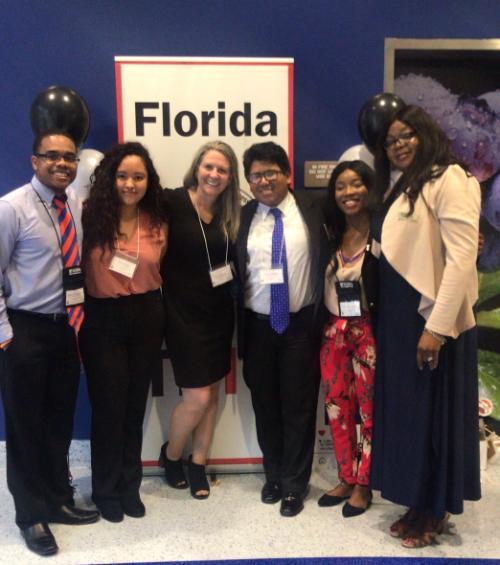 Qualifications
Be a current U.S. Citizen or permanent resident
Be accepted and enrolled at the University of Florida
First-Generation
One or more of the following:

First-Generation (Neither Parent has earned a Bachelor's Degree)
Limited Income (Federal Income Guidelines)
A student with a Documented Disability (Must be documented with the University of Florida Disability Resource Center [DRC])
*This is a U.S. Department of Education Federally Funded Program.*